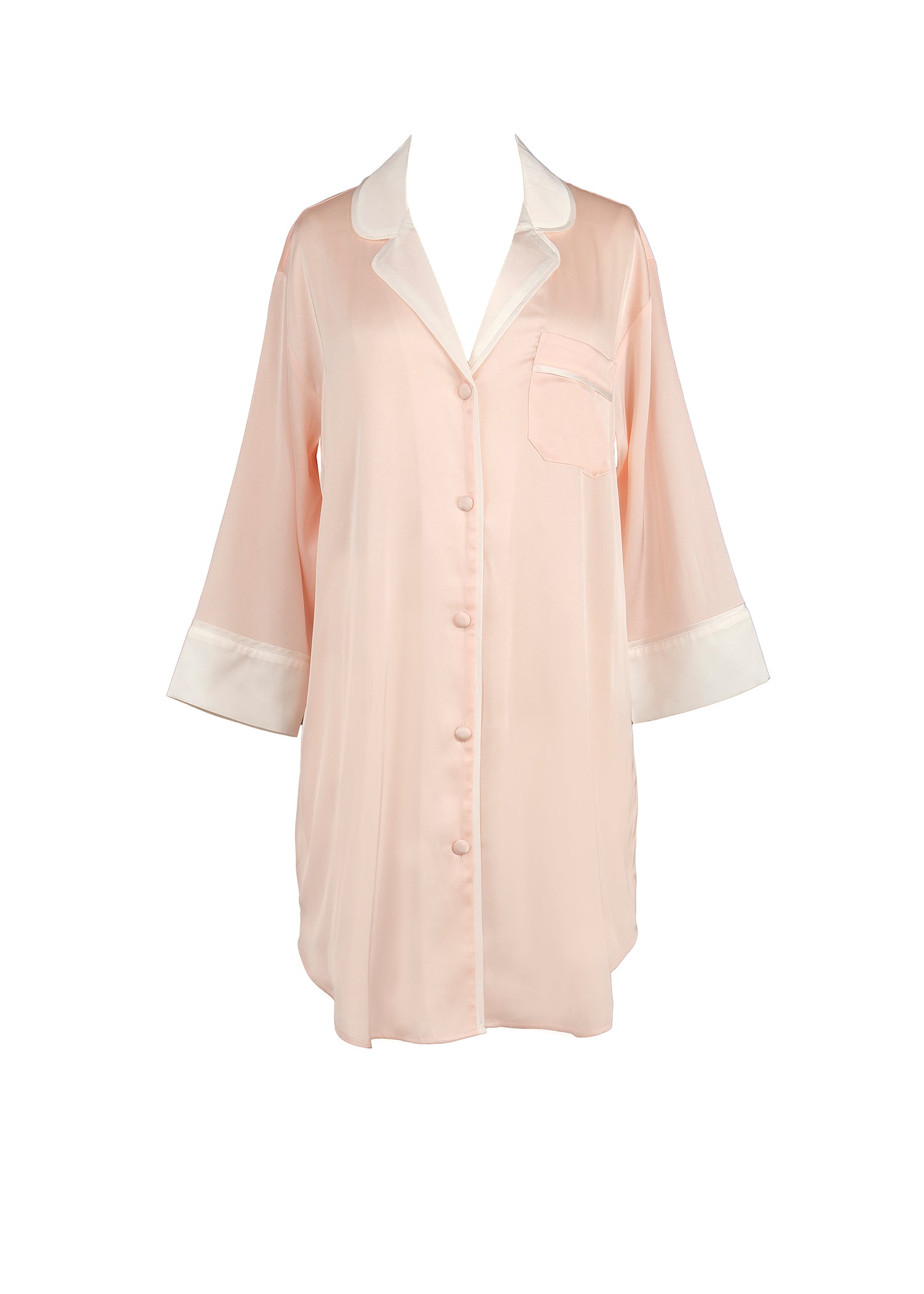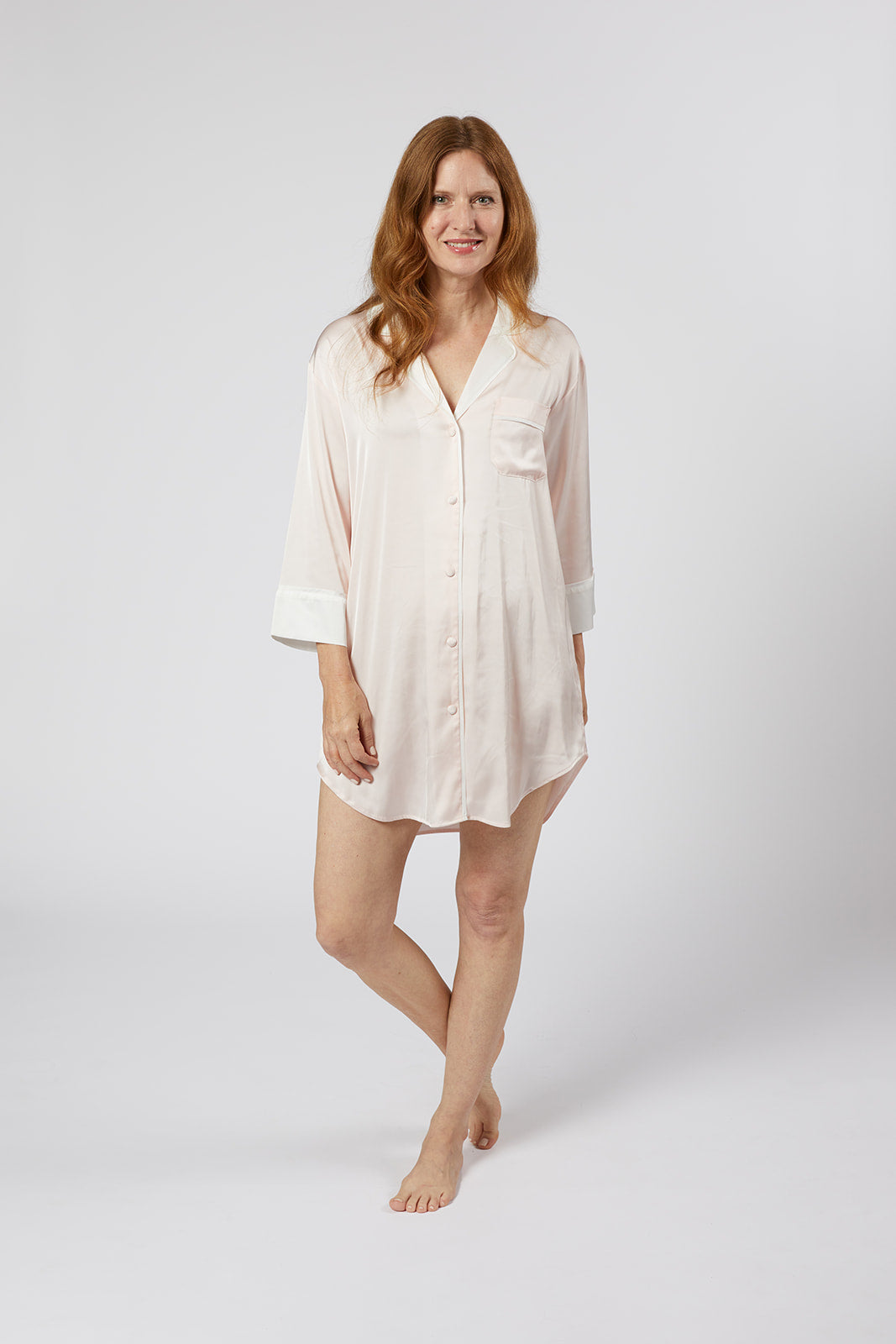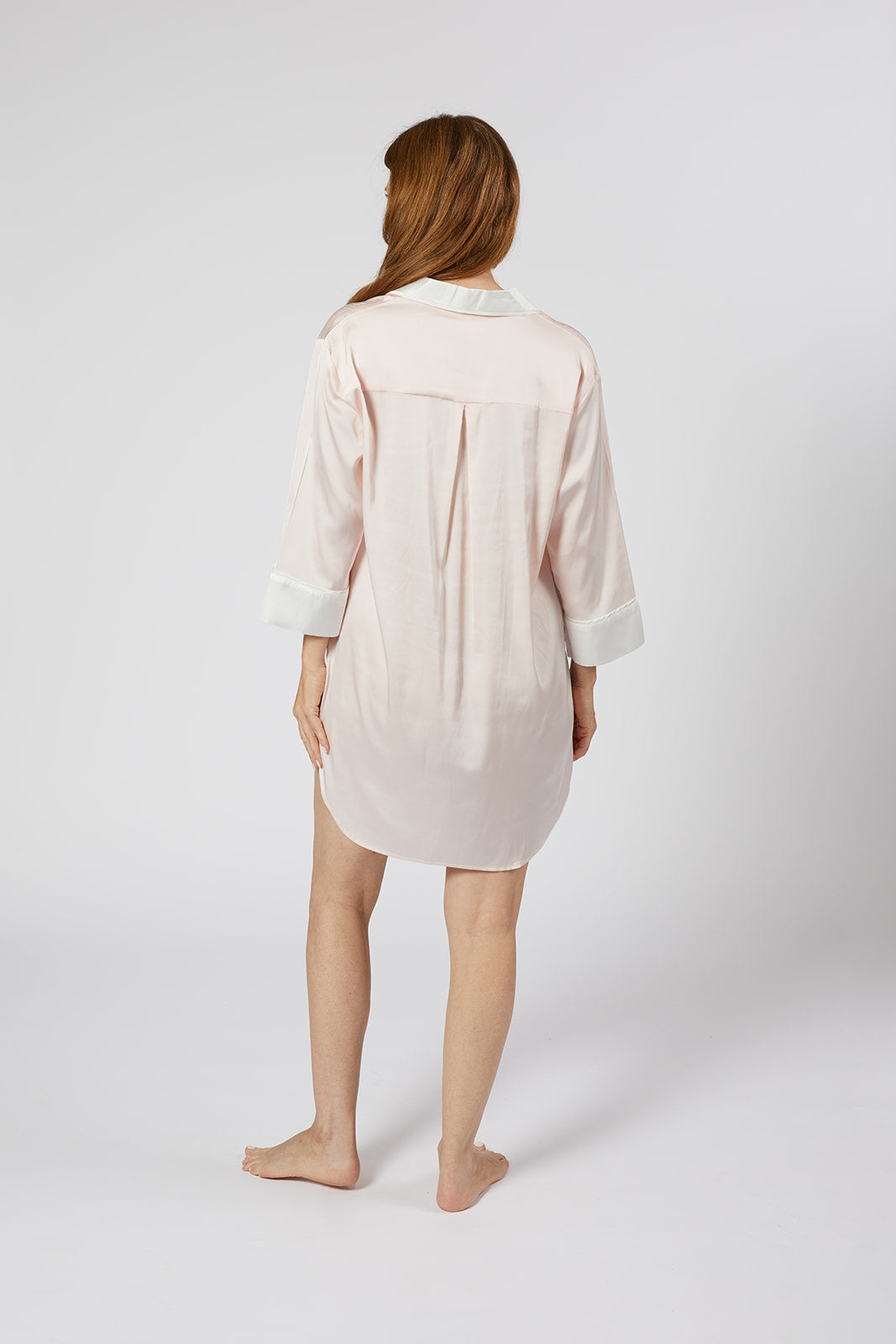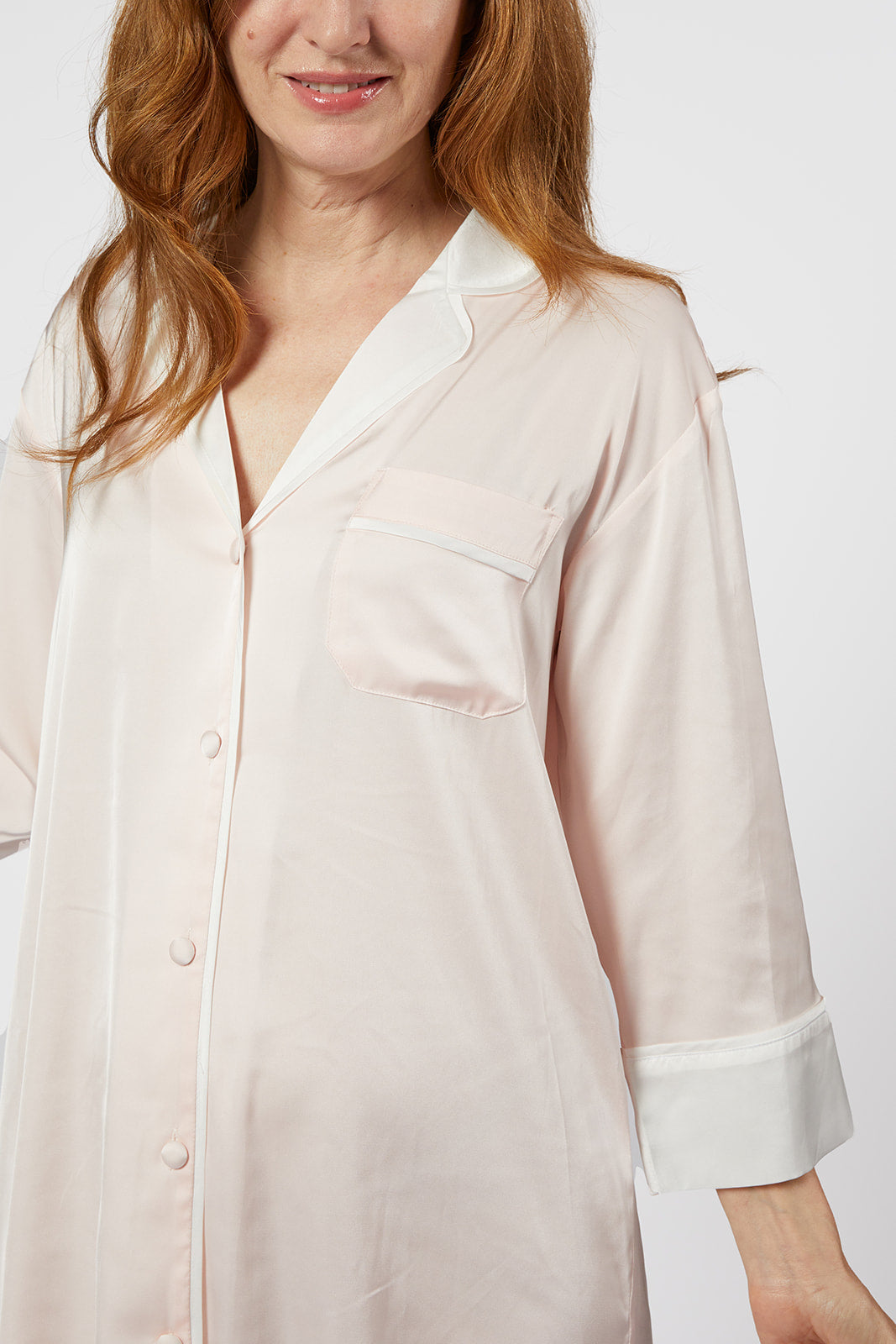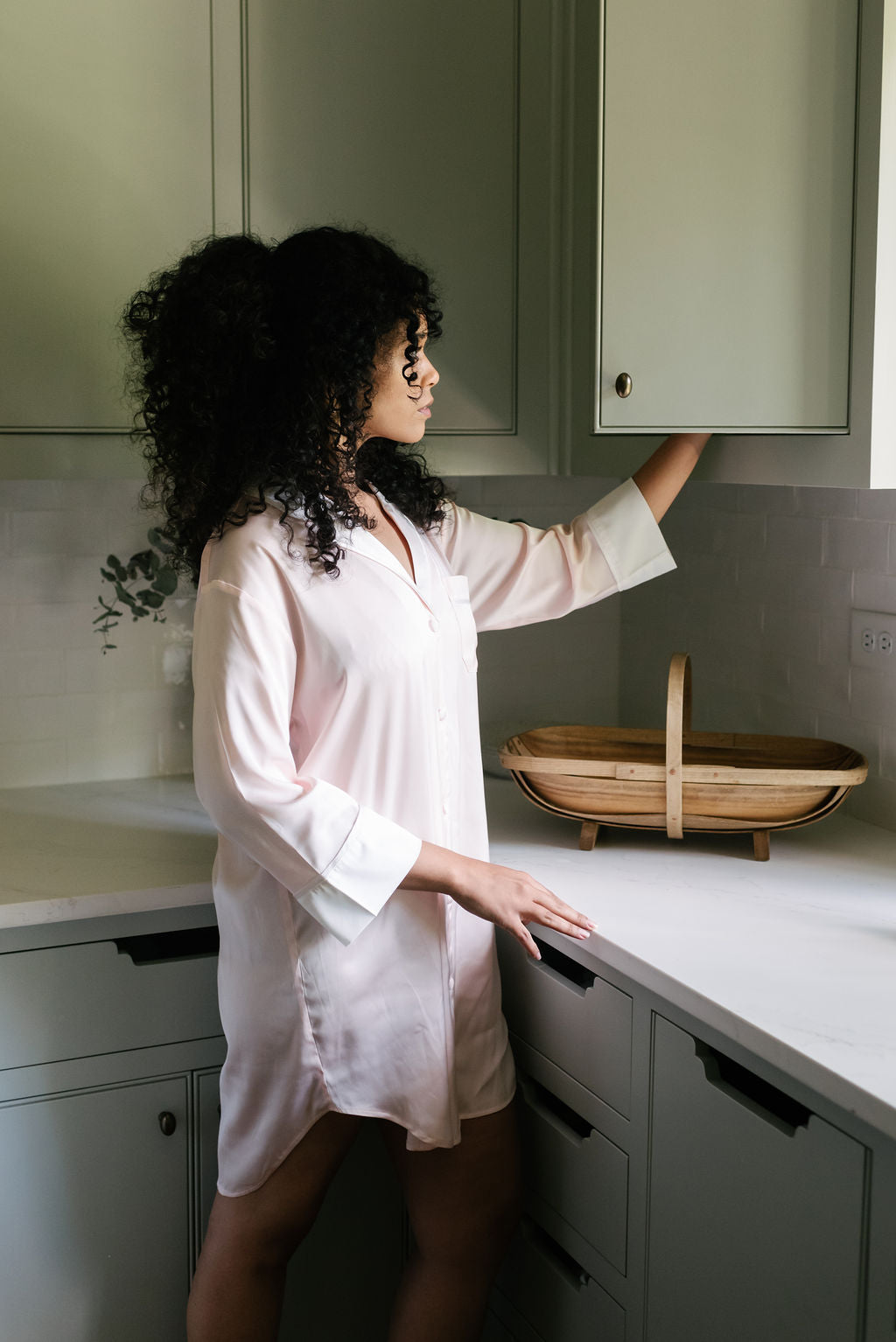 Our Satin Nightshirt is made from a washable poly satin that's every bit as silky and smooth as the real thing, but as it's exponentially easier to care for, you don't need to save this menswear- inspired silhouette for special occasions.
A Feminine Take on a Class Menswear Staple. 
Material: Poly Satin, for softness and breathablitiy 
Size & Fit: Runs true to size. 
Care Guide: Machine wash Cold like materials. Hang Dry.