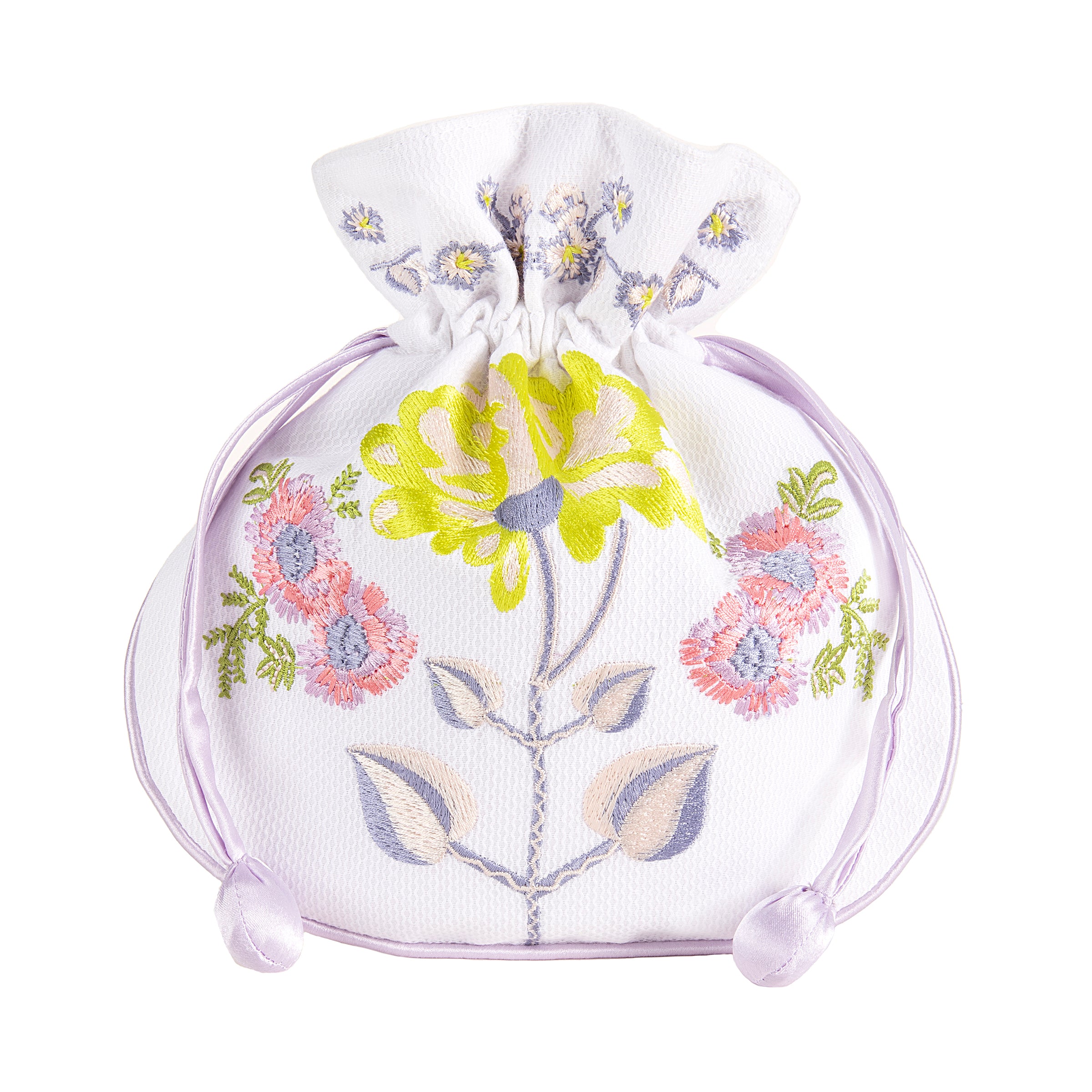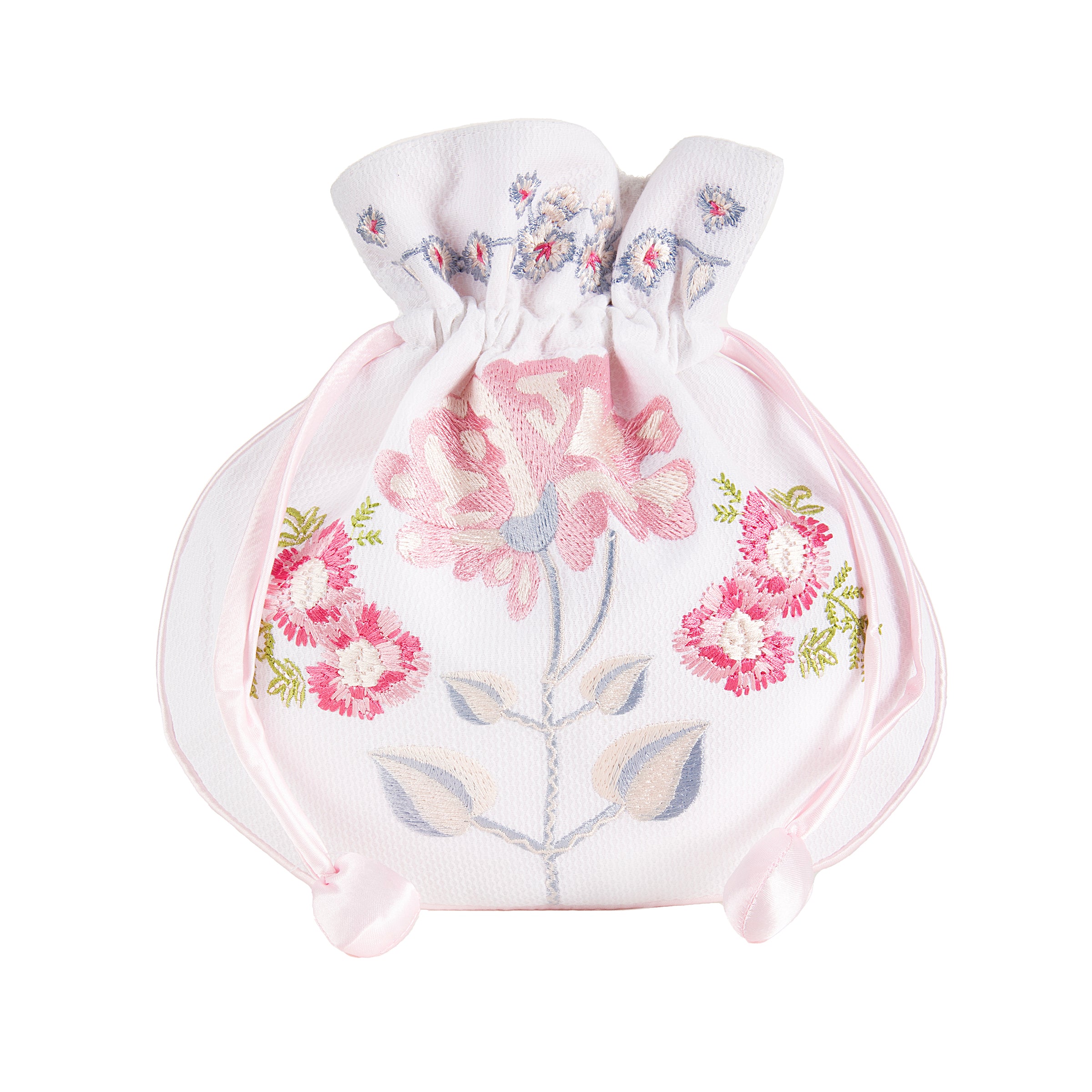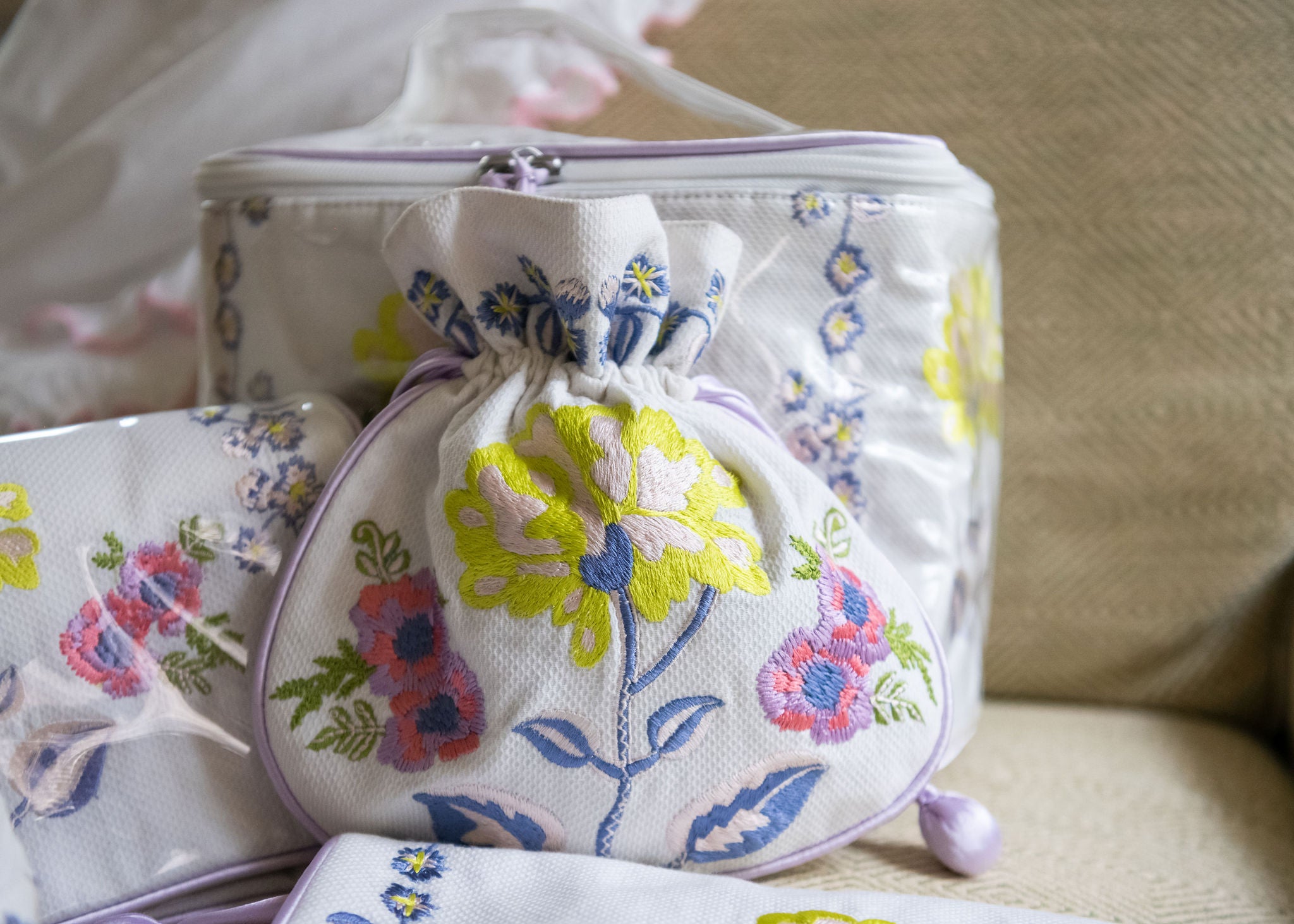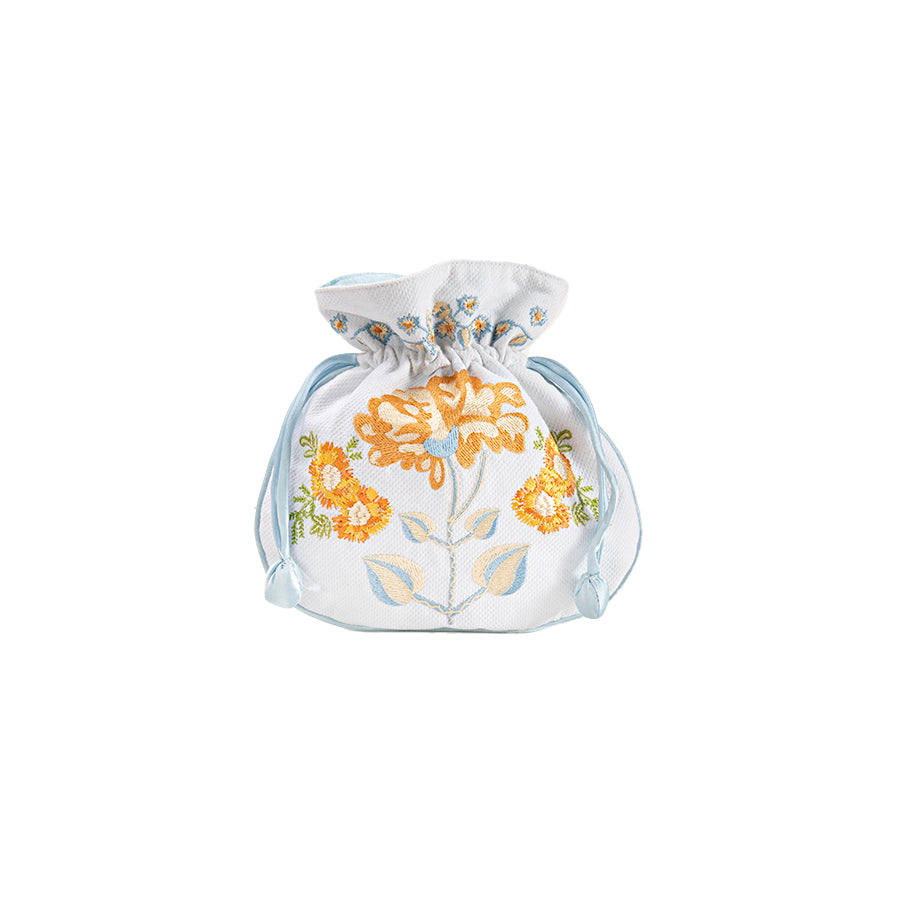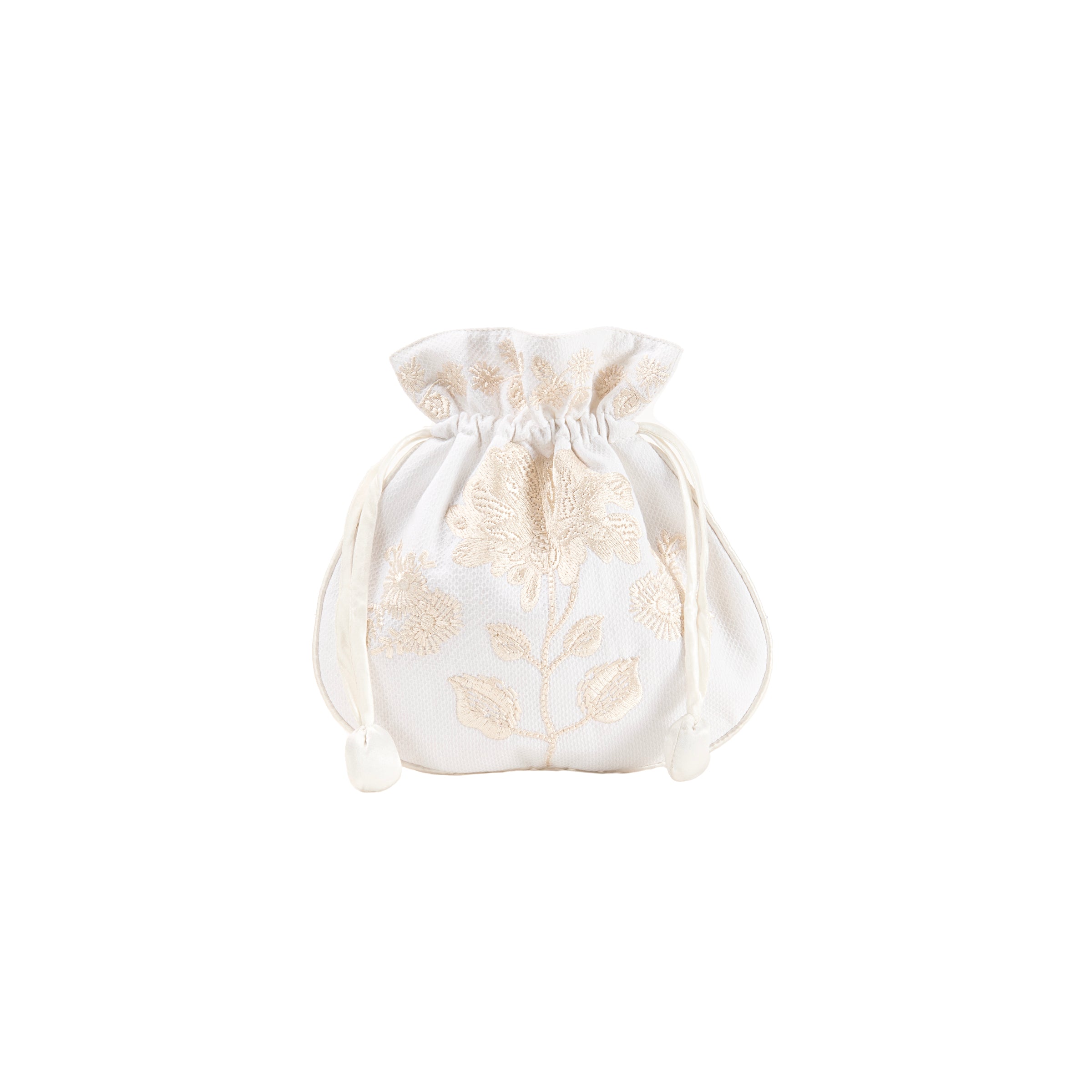 EMBROIDERED JEWELRY POUCH
Our Embroidered Jewelry Pouch is the perfect compliment to our Embroidered Jewelry Box. The Embroidered drawstring pouch is satin lined to carefully keep track of and protect your smallest and most valuable jewelry while traveling, whether you're headed a few hours up the road or all the way across the pond.
Features:
Drawstring closure 
Satin Lined 
Treated Pique for Stain Resistance 
Measures 7.25" x 9"