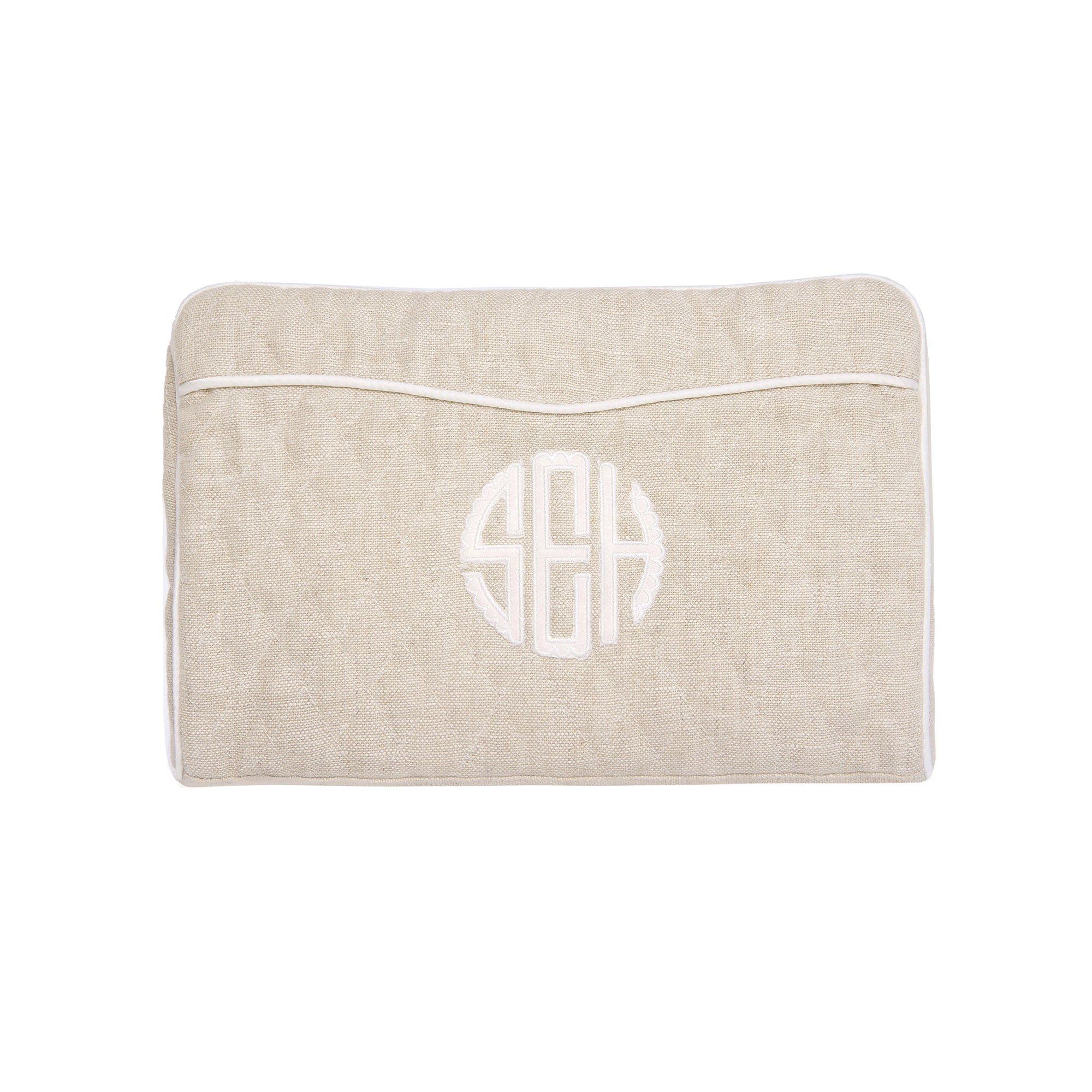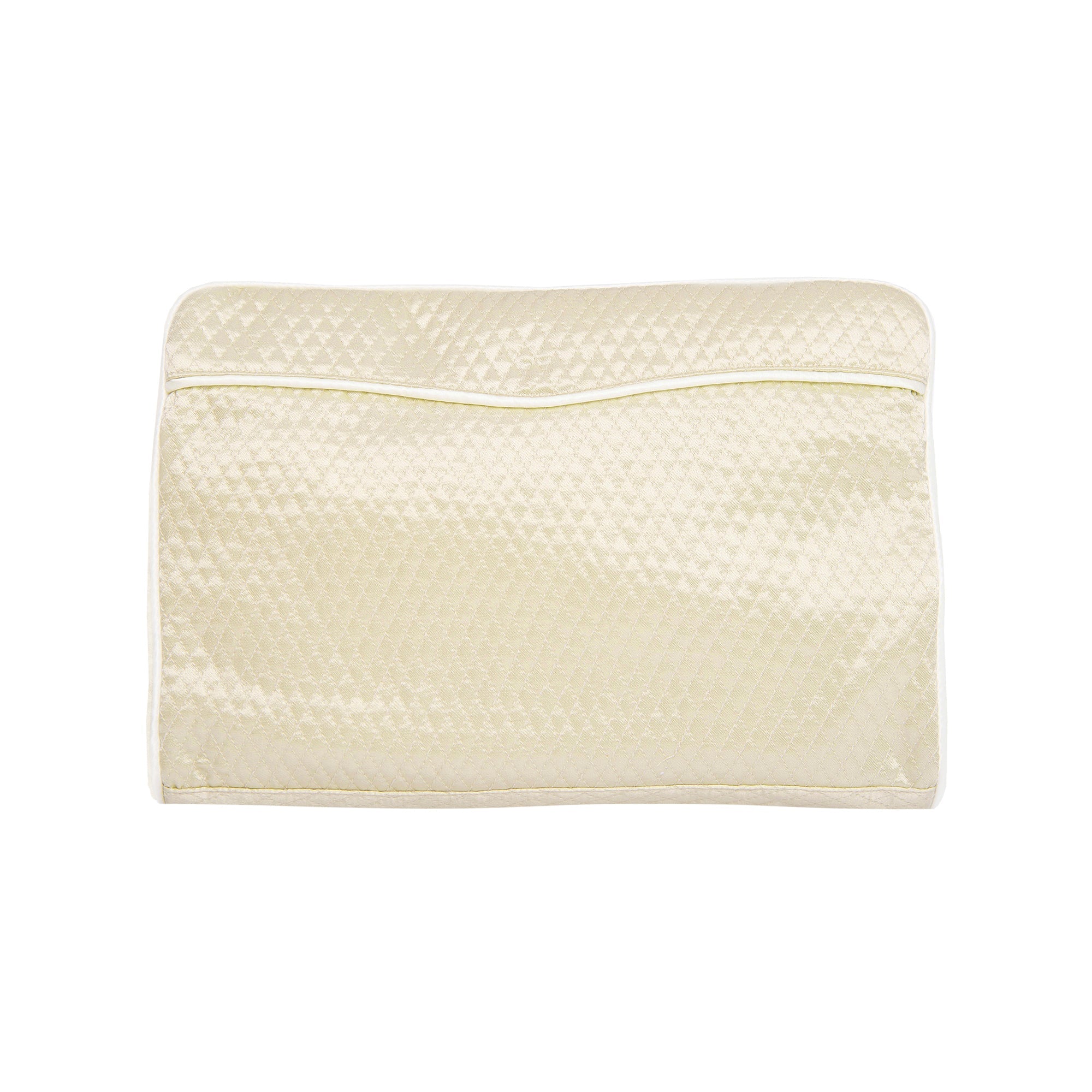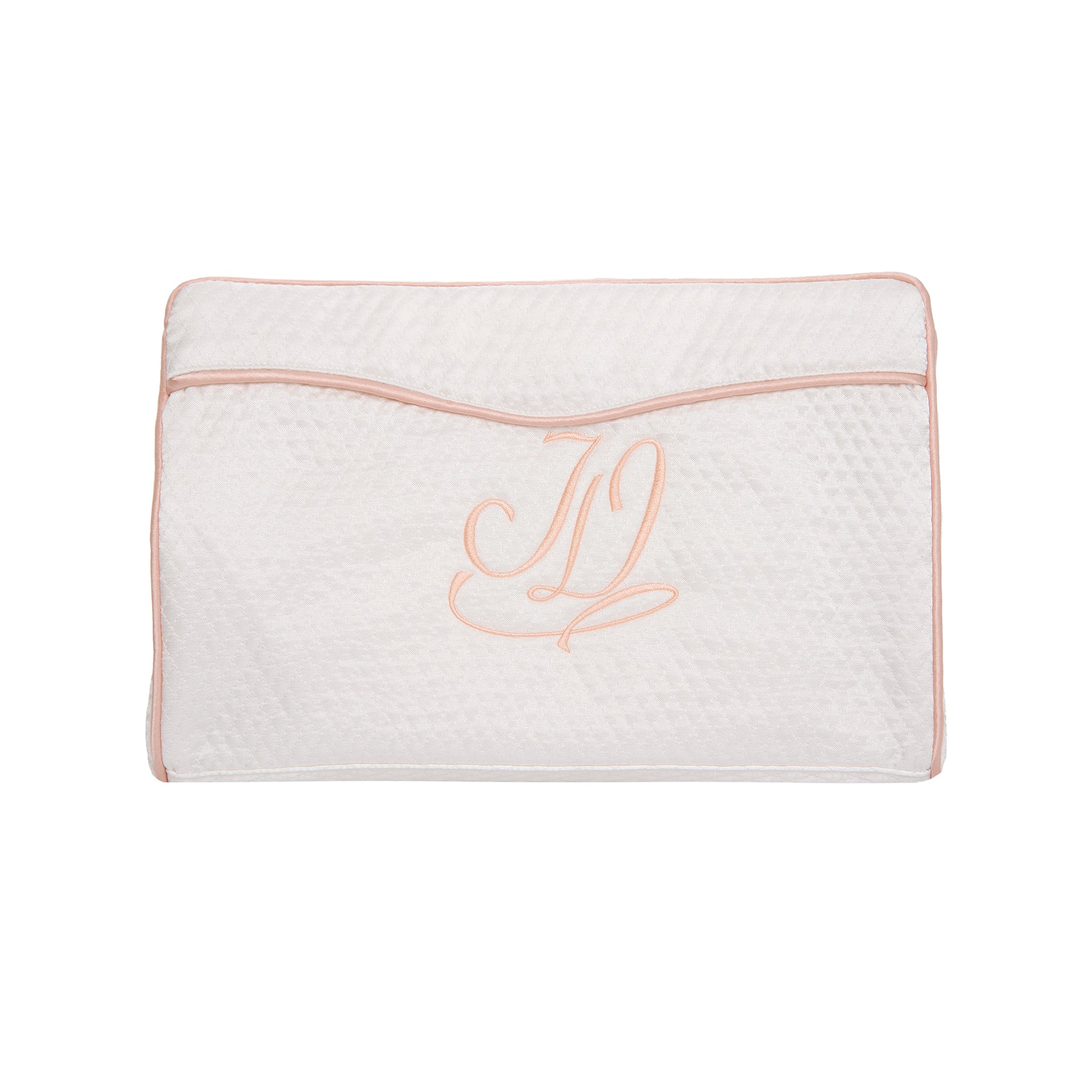 Our Quilted Makeup Bag comes in a slim envelope style that slips easily into an overnight bag, but still provides enough room for all your skincare and beauty essentials. Interior zipper pockets and toothbrush holder keeps the contents secure and organized. Customize your bag and choose from a durable yet beautiful satin or linen.
Features: Zipper Pockets
Toothbrush slips
Lined
Measures 12" x 8" 2.5"